Kendall Jenner offered valuable advice to those struggling with their mental health during the holidays.
Just like the rest of the Kardashian-Jenner family members, Kendall Jenner's life too appears to be perfect, so her fans were surprised when she opened up about having bad days in a Thanksgiving post recently. With the coronavirus pandemic still raging around the world, people are feeling a wide range of emotions, and surprisingly, even Keeping Up With the Kardashians star can relate.
in this past year i've found it hard to keep my spirits up at times and have struggled a bit with my mental. what gets me through it is gratitude! be thankful today for what you have! sending love ❤️

— Kendall (@KendallJenner) November 26, 2020
The 25-year-old model took to her Twitter account on Nov. 26 to share some words of wisdom she learned from experience with her social medial followers. "In this past year I've found it hard to keep my spirits up at times and have struggled a bit with my mental," she tweeted.
"What gets me through it is gratitude! Be thankful today for what you have! Sending love," she added. Her followers quickly came forward to support her. She replied to one of her followers writing, "I am grateful to have you!," and told another user, "Your support means the world."
Based on their social media posts, it looks like Kendall, Kourtney Kardashian, Kylie Jenner, and the rest of the family members enjoyed dinner together. They shared pictures of the festive dinner table on their Instagram Stories, showing off their honey bar which had cheese, crackers, and of course, honey.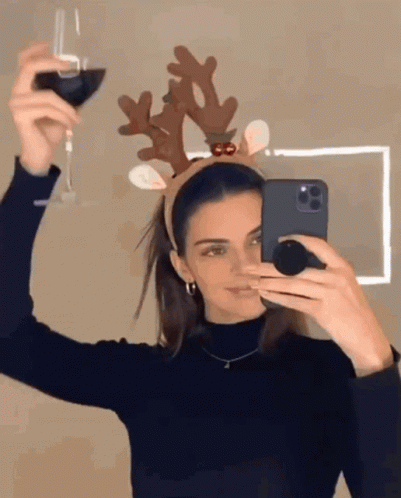 This isn't the first time, the model has spoken out about mental health. In May this year, she made an appearance on Good Morning America, where she revealed she once suffered a panic attack.
"I was really, really young and I remember not being able to—feeling like I couldn't breathe and venting to my mom and being like, 'Mom, I feel like I can't breathe. Something must be wrong,'" she shared. "And she of course took me to a bunch of doctors just to make sure that I was okay physically, and I was. No one ever told me that I had anxiety."
In another candid video, Kendall spoke about the impact of the pandemic on her anxiety. "For me, I have good days and I have some really anxious days, so I'm really off and on," she shared.
View this post on Instagram
Kendall opted to go public about her struggle to let her fans and social media followers know that they are not alone. "It is important, now more than ever, that we come together to promote acceptance and inspire hope," she explained. Watch this space for the latest celebrity news.