The president of Indonesia, Joko Widodo is offering SpaceX CEO Elon Musk to use the country's planned rocket launch site in the old area of Papua for his SpaceX venture.
On Friday, December 11 Joko Widodo had a telephone conversation with the billionaire Elon Musk on which they had talked about a possible partnership with Mr. Musk's private car company, Tesla.
Indonesia's Coordinating Ministry for Maritime and Investment Affairs made a statement by saying, "President Joko Widodo is also inviting (Mr. Musk) to consider Indonesia as a SpaceX launching pad."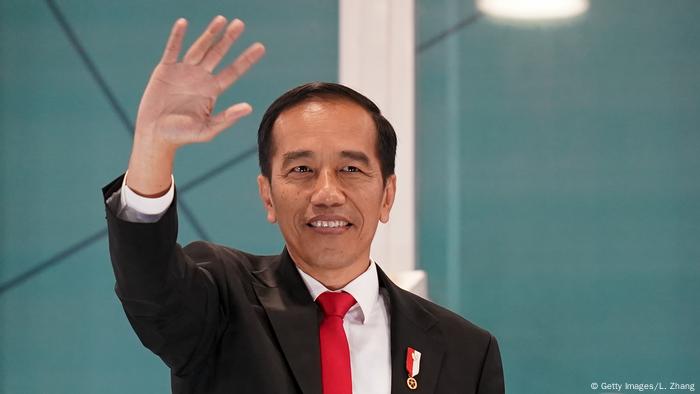 Currently, Indonesia's National Institute of Aeronautics and Space are busy making the first rocket launch site of the country in Biak Island, Papua. This site is expected to be finished in 2024 and will be used to launch small-sized unmanned space rockets.
Elon Musk's private space company SpaceX is currently using four US facilities to launch their rockets. Indonesia is the home country of nickel, copper, and tin, already are going to have a possible electric battery partnership with Tesla. In July, the owner of Tesla had praised Indonesia's nickel deposit through one of his tweets.
Nickel is the biggest challenge for high-volume, long-range batteries! Australia & Canada are doing pretty well. US nickel production is objectively very lame. Indonesia 🇮🇩 is great! https://t.co/0MeEE5wRfo

— Elon Musk (@elonmusk) July 27, 2020
The lithium-ion batteries that are used to power electric vehicles need Nickel as it is a key component in it. In November, the Indonesian president had sent Luhut Binsar Pandjaitan who is the Minister of Maritime and Investment Affairs and also one of his most senior Cabinet members to the United States so that they could have a meeting with Mr. Musk and other American investors.
Unfortunately, the meeting with the billionaire was cancelled after he was tested positive for COVID-19. The Telsa owner has since recovered from this deadly virus.
A statement from the ministry says while talking on the telephone with Jokowi. Elon Musk agreed to send a team in January to Indonesia so that they can have a look at the investment opportunities.
Indonesia is looking forward to becoming the world's biggest producer of electric vehicle batteries. Currently, the country is only exporting chemicals and minerals and hopes to also become battery manufacturers in other countries to produce the battery units.